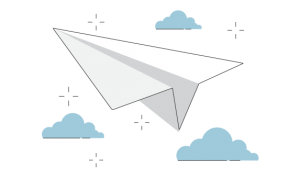 "In the end, a vision without the ability to execute it is probably a hallucination." —Steve Case, AOL co-founder
To offer excellent service which assists our clients in making their businesses more successful.
We will deal with your work no matter what form it takes, timeously, efficiently, professionally and cost effectively.
We are a reputable company having been in business now for 28 years.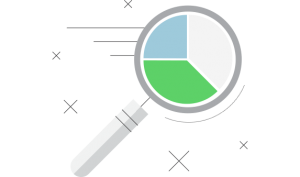 "Always deliver more than expected." —Larry Page, Google co-founder The practice was formed in 1990 by David Kalmin and comprises a full service accounting practice.
• Audit of Companies.
• Statutory duty as accounting officer of Close Corporations.
• Monthly accounting and preparation of all monthly statutory returns such as VAT, PAYE, UIF, SDL, etc.
• Consulting on Financial Management.
• Full range of taxation services including company and personal tax as well as tax planning and Estate Planning.
• General financial advice on all aspects of business.
• Consulting on a full range of financial issues including business valuations.
We currently employ 22 professionals including one Chartered Accountant and two Professional Accountants. Our staff comprise mainly of graduates and post graduates.
We believe we can offer a full financial service to our clients comprising everything they require and add value to their businesses by way of the service we offer as well as excellent advice.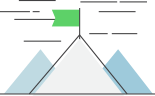 "If opportunity doesn't knock, build a door." - Milton Berle
We offer Careers in Accounting, Auditing, and Taxation.
We look for high quality personnel who wish to make a difference in the work they do.
We offer excellent training, above market remuneration as well as long term career opportunities for advancement.

SAIPA Accredited Training Centre
D.Kalmin & Co Inc. is a Accredited Training Centre for SAIPA Training Members.
You will need to obtain practical experience by completing a three year learnership with a SAIPA Accredited Training Centre to gain suitable professional accounting experience.
Benefits of being a SAIPA Member:
• Become part of a network of over 10 000 like-minded members in the accounting profession.
• Have access to regular CPD events to keep you up to date with the latest information in your area of expertise.
• Access exclusive member benefits, negotiated just for you.
• Obtain international recognition through SAIPA affiliations with international accounting institutes, enabling you to practice in affiliate countries.
• Hold a Level 8 NQF qualification.
• Instantly qualify for Professional Indemnity (PI) insurance.
• Depending on the designation you hold, you can perform a number of functions and issue reports in terms of the Companies Act, Close Corporations Act, Micro Lending Industry regulations, Sectional Titles Act, Non Profit Organisations Act and Schools Act; and be recognised as Commissioners of Oaths.
Become part of the D. Kalmin Family?